Since 1986, we have been designing and manufacturing metal parts for companies looking for performance, reactivity and advice.
Family business located in the heart of Finistère.
Manufacturer of metal parts for professionals in the agricultural, industrial and construction sectors.
Our raison d'être is to provide concrete and innovative solutions, combining development, production and logistics skills, with reactivity, adaptability, a sense of service and at a reasonable cost.
The values
  of the company
The passion, the taste for metal work.
The team spirit, which trains and allows everyone to give the best of themselves.
Versatility, flexibility and reactivity are the guiding principles of human-sized companies.
Research, innovation and solutions through 100% French production.
Performance and productivity.
Reliability, trust and transparency to guarantee, day after day, to all our partners, a real control of their quantitative, qualitative, human and financial requirements.
We have a highly technical production tool, completed and renewed regularly, optimized in terms of capacity in order to meet your requirements with quality and responsiveness.
Our machine park is based on 4 poles:
division n° 1 : cutting
2D laser with automated loading and unloading
CN Shear
Profile shears
Automatic saw
Punching machines
pole n°2 : forming
NC Rolling machine
NC Press Brakes
Horizontal press brakes
Tube bending machine
division n°3 : assembly
MIG/MAG welding machines
TIG welding machines
Capacitor discharge welder
Pneumatic riveting machine
pole n°4 : completion
Bead blasting booth
Electrolytic pickling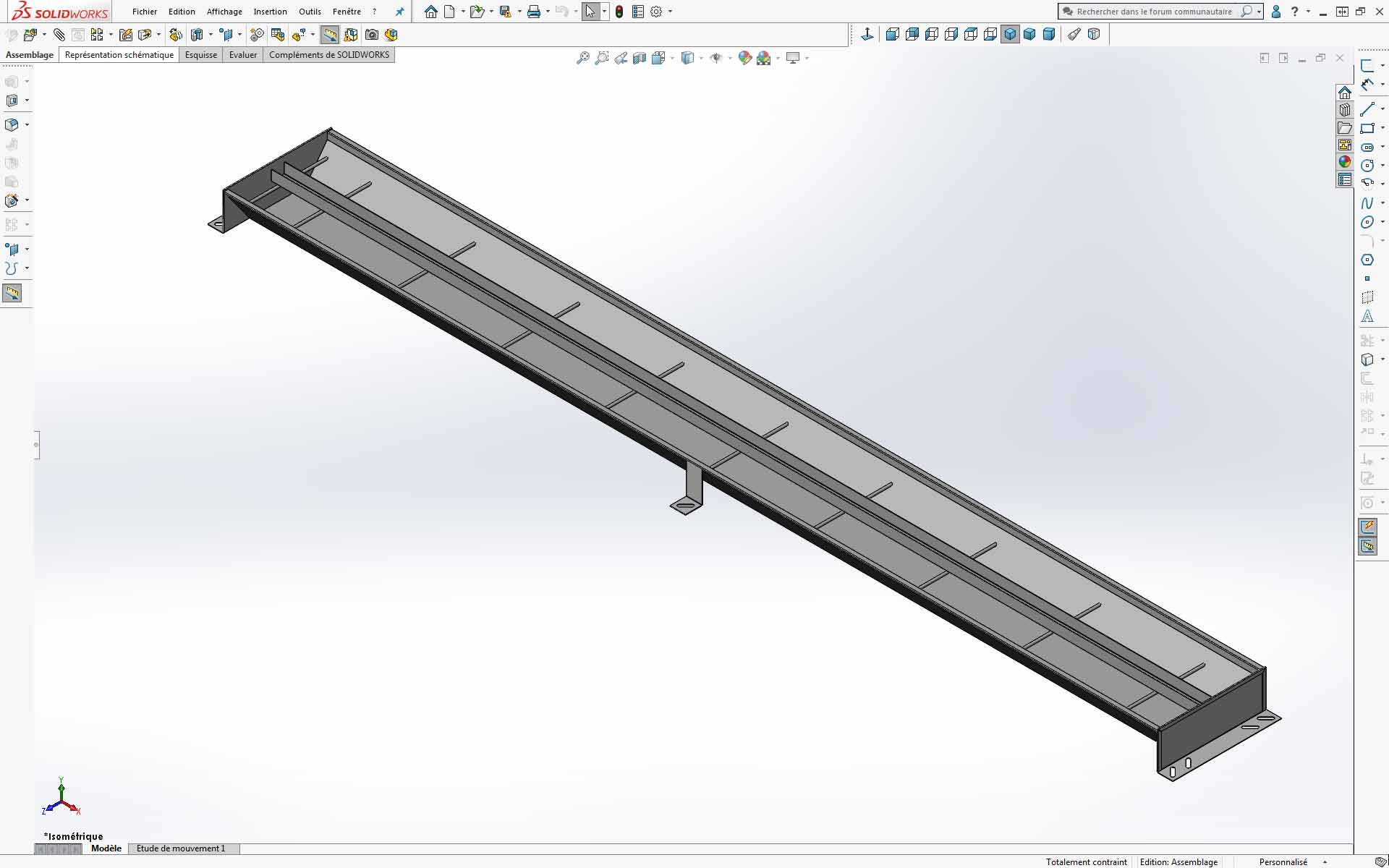 know-how
  the design office
"Designing a part is about finding the best compromise between cost, efficiency and feasibility."
Our team of draftsmen in the design office does everything possible to offer you a quality service.
From the optimization of your part through the choice of material, the feasibility study and the testing, our experience allows us to provide you with a service in accordance with your expectations.
A family business, established in Sizun since 1986, Arremad is pleased to count among its employees some of those who, since the beginning, have contributed to making it what it is.
The latter, who guarantee the company's continuity, the transmission of technical know-how and the corporate culture, accompany and train the new employees who will succeed them.
After having passed from the stage of a craft company to that of an industrial VSE, by successively integrating computerization, numerical controls, CAPM, ERP… ARREMAD is getting ready to take a new step by doubling its production surface and by integrating new robotized and automated equipment.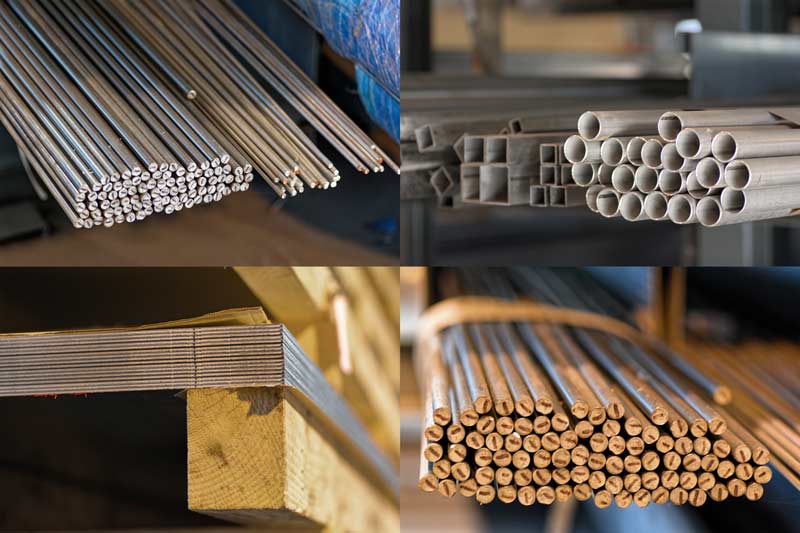 We work with different raw materials:
Stainless steels, aluminium, raw or pre-galvanized steels and also more specific materials such as brass, copper, corten steel, high yield strength steel, anti-abrasion…
In the form of sheets, tubes, flats, rounds, other hot and cold rolled sections, mesh…
Some materials can be brushed, polished, lapped, protected, perforated…
And above all, to ensure availability and responsiveness, we have chosen to store our raw materials in a large, fully computerized warehouse.
Material certificates available upon request.