design, manufacture and distribute
ALL YOUR METAL PARTS
Since 1986, we have been designing and manufacturing metal parts for companies looking for performance, reactivity and advice.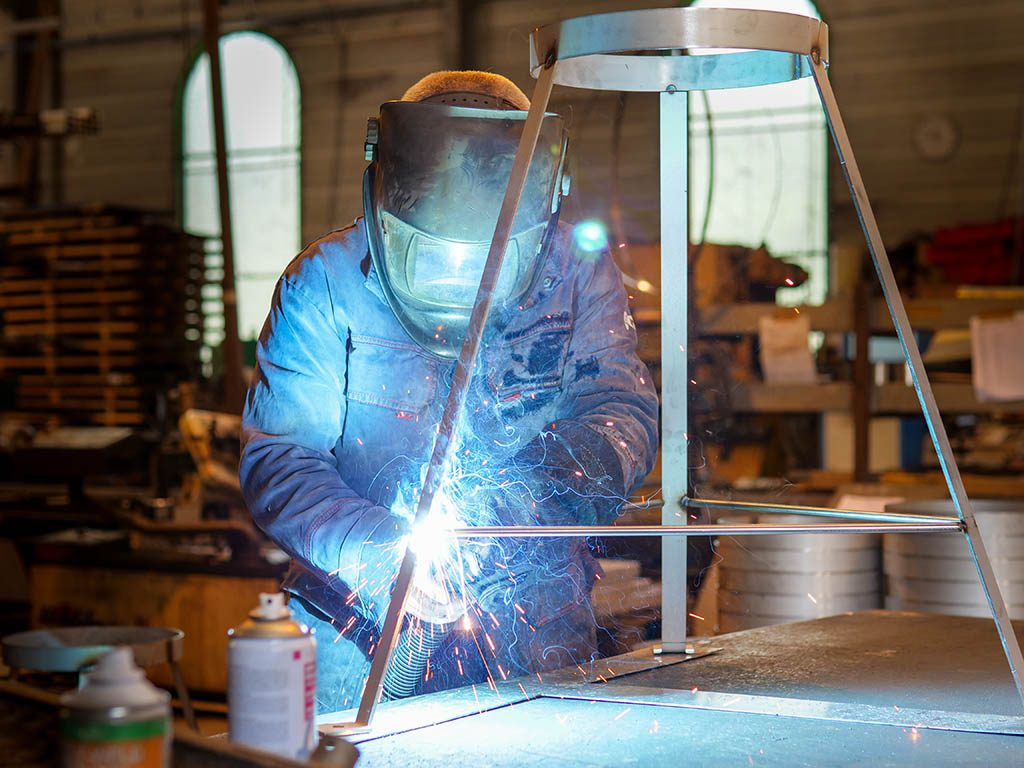 To accompany the development of the company, the investment in new machines and the extension works planned at the end of the year, we present you our new logo. With this new identity, the objective...
Since the creation of the company in 1986, ARREMAD had never had a website. By creating this site, the objective is to be able to show the know-how of the company, from design to delivery,...
Whatever your sector of activity, we put at your disposal the multidisciplinary skills of our team to make your projects a success.
A know-how of more than 35 years in the production of metal parts for fittings and installations in livestock buildings.
Our areas of expertise in sheet metal work and boiler making, which are used daily to meet your technical requirements, are guaranteed by regular, innovative investments in equipment and team training.
From the design of your parts to the processing of your drawings, our design office will accompany you to make your projects concrete and industrializable.
By shearing, sawing, punching, 2D and 3D laser cutting, engraving, we cut various shapes with a very high precision, a speed of implementation and a quality adapted to your requirements.
We put at your disposal our means in drilling, tapping, threading of tubes… and we ensure, through selected partners, the machining of your more complex parts.
The know-how of our team associated with the digital programming of our equipment, allow us to carry out many shaping.
A custom-made offer in assembly according to your needs and/or your specifications.
Carried out in a dedicated space, with know-how, method and dexterity, our services integrate different techniques.
It is the use or the aesthetics of your rooms that will define the need for finishes. On site, or through our network of selected partners, we make it a point of honor to bring you the quality and the desired result.
At each stage, our logistics team ensures the protection of the parts and the appropriate handling.
Supplies
  more than 5000 pieces in stock
From a small range created in the 1990's, to allow you to install your metal parts, we now offer a complete range of hardware and accessories in A2 and A4 stainless steel.
Rods and threaded ends
Metric screws
Nuts…
Shackles
Quick links
Emerillons…
Brackets
Flanges
Stirrups…
Fittings
Valves
Flanges, collars, welding accessories…
Stainless steel feeders
Water, soup and food drops
Fitting equipment for PVC and concrete partitions…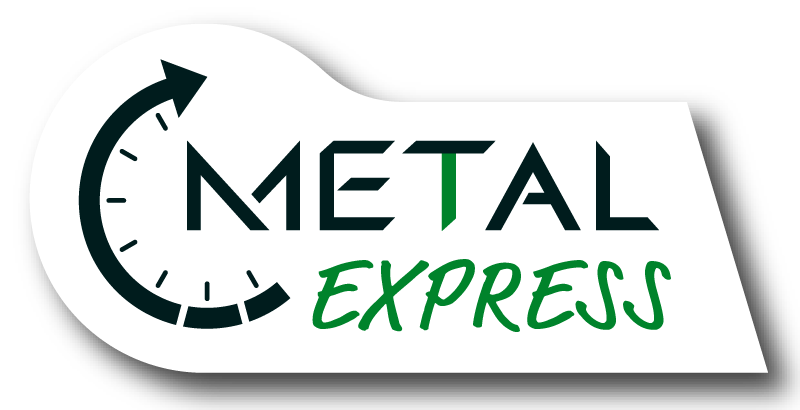 metal'express
  guaranteed reactivity
"A dedicated organization to guarantee you short delivery times."
A specific organization to guarantee you a great reactivity, from design to delivery.
A large stock of parts for your urgent needs.
Express production capacity.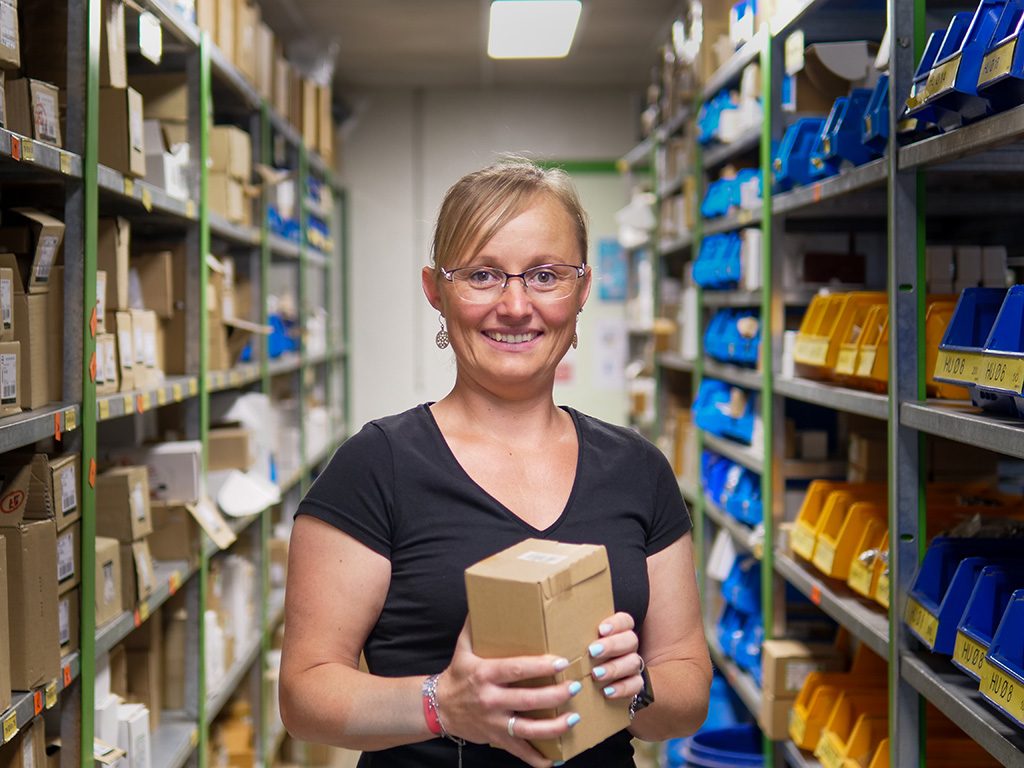 For any urgent question, we invite you to contact us at :
02 98 68 87 07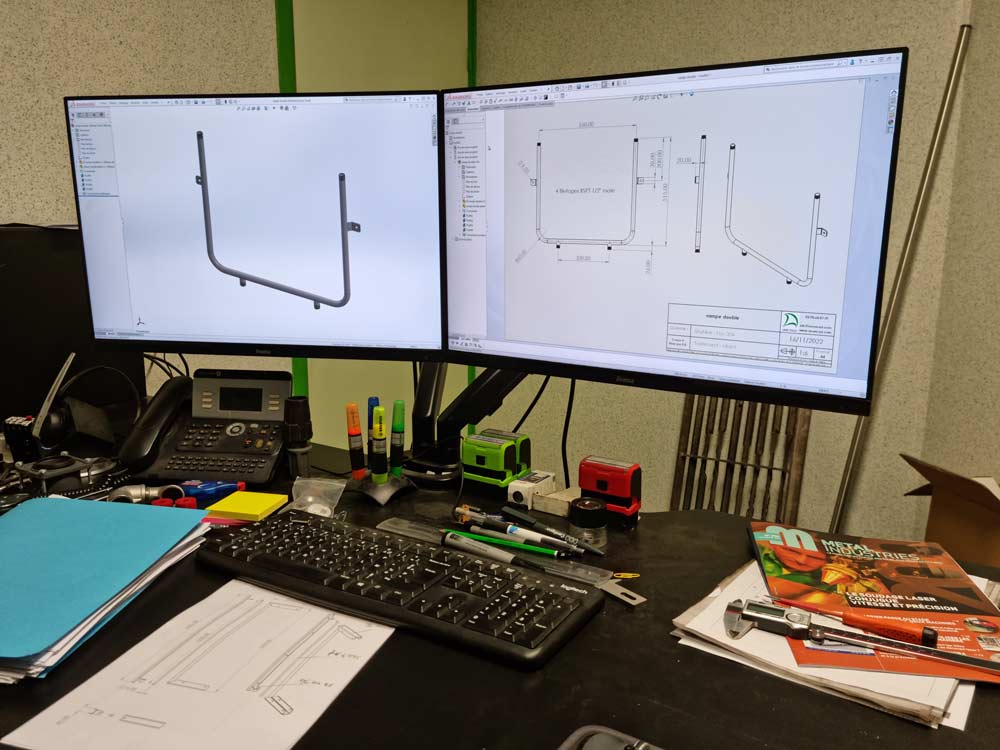 know-how
  the design office
"Designing a part is about finding the best compromise between cost, efficiency and feasibility."
Our team of draftsmen in the design office does everything possible to offer you the best possible service.
discover the design office
For nearly 40 years, the entire Arremad team has been supporting you in your development.